Corporate and Private Wine Tastings
Here at Wine Workshop we provide Corporate and Private Wine Tasting Events.
All of our wine tastings can be tailored to suit your party or event, from formal tutored tastings to fun celebratory party's to informal networking events. "Wine is always a good way to loosen tongues and encourage participation and comradery"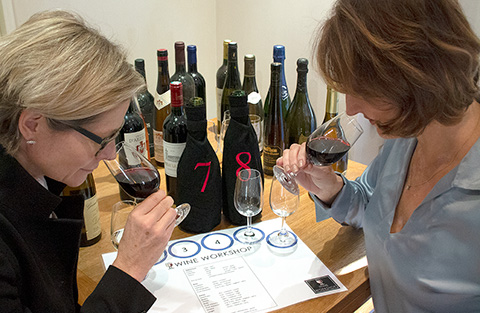 The emphasis is on fun, interaction, enjoyment with the benefit of a little learning for your clients or guests. Wines can be served blind (or not) to remove preconceptions and a quiz and prize will always get the competitive juices flowing.
Although our speakers are qualified, certified wine educators, the aim is to inspire, and communicate in a fun and friendly manner rather than intimidate with complicated wine jargon, unless of course this is exactly what you are after!
Most tutored tasting sessions last for approximately 1 ½ hours. However, this can, of course, be flexible to fit in perfectly with your planned event.
Ideas for your Wine Tasting event:
New World vs. Old World
Wines for a summer evening
Wines for a winter evening
Wines for the festive season
Bordeaux. A fresh look
Italy, a country of diversity
Spain, from Rioja to Jerez
Fun with Fizz. Sparkling wine and Champagne
Photo of wine event
For more information and pricing for a wine tasting event please contact us.