Food & Wine Matching
At Wine Workshop we demonstrate how to complement the flavours of food and wine in the most enjoyable way.
These can be fabulously enjoyable events, perfect for a party or special corporate event.
In many cultures, wine has had a long history of being a staple at the dinner table and in some ways both the winemaking and culinary traditions of a region will have evolved together over the years. We can also show you how to match foods and wines from new and non-winemaking regions and how best to use these diverse flavours to complement each other.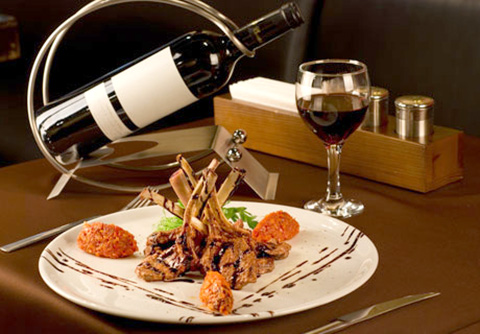 Plan a food and wine event. Contact us for pricing.
Wine and cheese
A tasting session matching wine and cheese. Often a surprise. For example, did you know that most soft cheeses taste better when they are accompanied by dry white wines, or have you ever tasted Roquefort and Beaumes de Venise together in the mouth? Fun and delicious!
Wine and Spice
Which wines can stand up to the highly spiced foods of the Indian continent? Which wines won't be overpowered by the hottest chilli? Or what might you match with a sweet oriental curry? It doesn't have to be beer!
Wine and food perfection
The ultimate food and wine matching session. There are some wines and foods which seem to have been made for each other. For example: Blanc de Blanc Champagne and oysters, Barolo and well-hung game, or something easier on the pocket like Saussison and Beaujolais Cru. This tasting can be as indulgent and as luxurious as you like.
Wine and Chocolate
A favourite for many. Chocolate and wine….surely not! But these two guilty pleasures can be a match made in heaven. Spoil your guests with this tasty and fascinating indulgence.
Fully catered food and wine evenings
In conjunction with our highly acclaimed chefs from "Maggie's Kitchen", who are highly experienced in food and wine matching, we will deliver a wine tasting accompanied by a delicious meal which will complement perfectly the wines served.
See the examples below, but if you have a favourite country or region, a bespoke event can easily be accommodated.
Example: Italy
| | |
| --- | --- |
| Menu | Wine |
| Prosecco | |
| Insalata di mare | Fiano di Avellino |
| Rissoto con fungi | Gavi di Gavi |
| Ossobucco al Milanese | Barolo |
| Cantuccini e formaggi | Vin Santo |
Example: France
| | |
| --- | --- |
| Menu | Wine |
| Champagne | |
| Langoustine | Chablis Premier Cru |
| Tarte aux ceps | Beaujolais Cru |
| Confit de Carnard | St Emilion |
| Crème Brulee e Fromage | Sauternes |
Example: Spain
| | |
| --- | --- |
| Menu | Wine |
| Cava | |
| Tapas | Manszanilla |
| Paella | Albarino |
| Cocido Madreleno | Ribero del Duero |
| Manchego cheese | Rioja or Amontillado sherry |
| Vanilla ice cream | Px |
Wine Workshop provides wine education and consultation for the trade and public. Wine Workshop offers an enjoyable way to learn more about wine; to inspire, enthuse and encourage your investigations into this glorious subject.
Wine Workshop can also teach you how to look after your wine and to demonstrate in a fun and informal manner how to match wine with food.
Nina is a Certified Wine Educator and a regular lecturer for The Wines and Sprits Education Trust at their head office in London, presenting the Burgundy Series, the Italian Series and many other masterclasses on the wines of Italy, France, Fine Wine and other parts of the world.
Nina's wealth of experience in wine is helped in part by regular visits to a family home in Bordeaux where she has the opportunity to assist with wine making at local Chateaux.
"A family home in Italy has given me the opportunity to learn, to love and to appreciate with a passion the wines of Italy. I have an insatiable appetite for this country, its wines, its foods and its culture and I take great pleasure from passing on this knowledge."